Kleiner Hinweis auf eine Verlosungsaktion von VolcanoType auf Facebook: Dort gibt es 3 x den Regular-Schnitt der Duwal Pro von Dennis Dünnwald zu gewinnen. Und ein kleines Interview mit Dennis gibt's obendrauf:
Interview with type designer Dennis Dünnwald, Berlin, September 2014
Peter Brugger for VolcanoType:
Where did you grow up?
Krefeld (near Cologne).
Where do you live now?
Currently I'm living in Berlin.
What is special about this place?
I have the feeling that the city is in constant movement. Not just in terms of speed but also downshifting which I see as equally exciting. In addition, Berlin is very international, it stimulates the mind and never ceases to inspire.
Which areas are included in your work?
I am mainly at home in the digital world and can get extremely excited about new and innovative technologies. Nevertheless, I find myself getting pulled back into working with print media or in front of a simple blank sheet of paper once in a while - as a kind of compensation. I try to keep a holistic approach to design as much as possible, I like to think and work having all design disciplines in mind.
Which kinds of fields do you work on?
I work in adverting with a strong focus on Digital Design. I get most joy out of Digital Thinking, dealing with ambitious design briefs and finding innovative approaches gets me excited. However, I always like to go back to more traditional fields of design and I am crazy about everything related to typography. I think it's really difficult to put it into words. This is job is my passion and I like to keep an open mind for new things that come my way. Sky's the limit
How did you get into type design?
When I learned to write, I suppose. Obviously it only turned out to be a real obsession several years later. I often find myself sketching letters or random words in various styles when I'm distracted. One day I drew the first sketches of Duwal Pro on a tiny piece of paper, I then developed it further over a number of years.
Are there any plans for the future?
I would like to refine Duwal Pro even more and also extend its language support. Apart from that I try to enjoy life and always have a smile on my face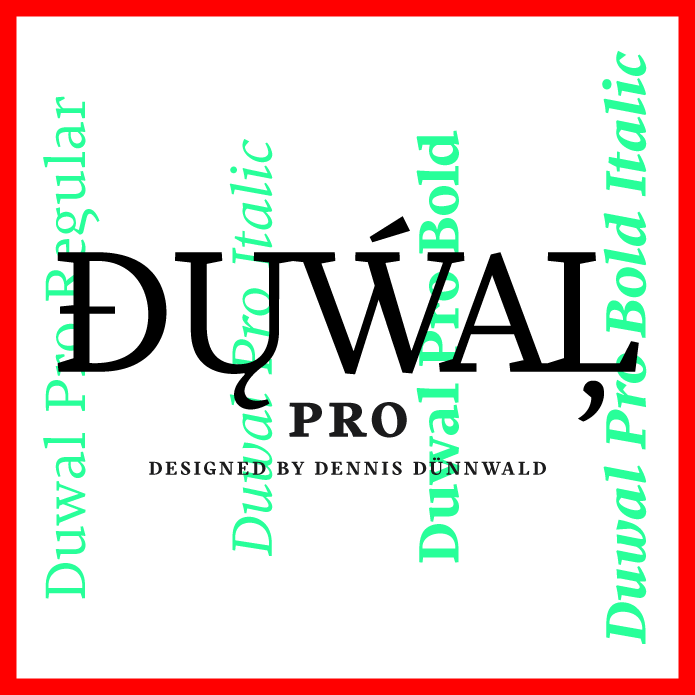 Verwandter Artikel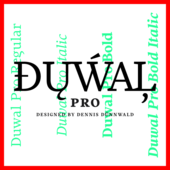 VolcanoType
Die sorgfältige Gewichtung zwischen den gefühlvollen Schwüngen und den stark in Kontrast gesetzten scharfen Formen, ...
Submitted by Julia on 03.09.2014
Nächster Artikel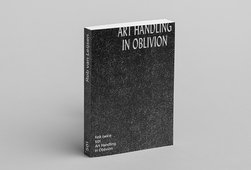 A Catalogue about Conspiracy, Theft, Possession and Heritage.
Die Masterthesis Art Handling Oblivion von Rob von Leijsen ist druckfrisch als Buch erschienen. Rob ...
Submitted by Tanja Hildebrandt on 08.10.2014
Vorheriger Artikel
Das niederländische Designstudio ATTAK veröffentlicht sein erstes Buch. »Powergestaltung« gibt einen spannenden und ...
Submitted by Tanja Hildebrandt on 07.10.2014