Wir präsentieren euch heute das Typeface of the Month im August: Escalope von der argentinischen Schriftgestalterin Julia Martinez Diana. Ihr Typelabel Antipixel steht für hochwertige Displayschriften, die durch ihren umfangreichen Ausbau und die Intelligenz in der Anwendung punkten.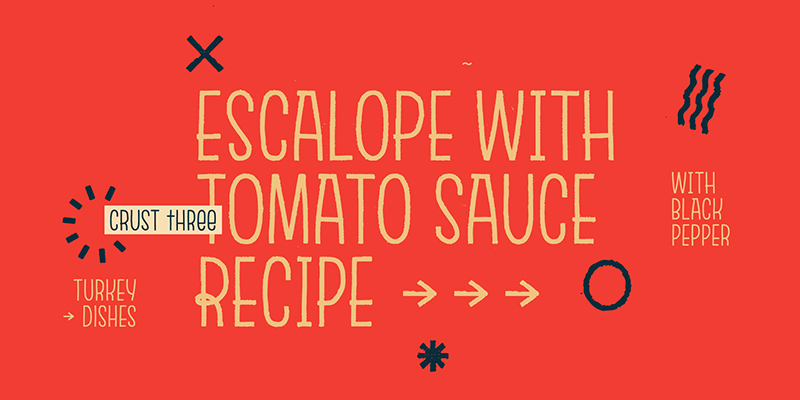 Die handgezeichnete Escalope wurde in vier unterschiedlichen Texturen mit jeweils über 150 Icons ausgebaut. Besonders überzeugt sie durch ihre Variation der Buchstabenzusammensetzung, die durch drei unterschiedliche Alphabete und mit Hilfe des OpenType Features Contextual Alternates angewendet werden können. Escalope kann für den privaten Gebrauch kostenlos benutzt werden. Für kommerzielle Zwecke kann die komplette Familie bei MyFonts für nur 98,– USD erworben werden.
Escalope

Foundry: Antipixel
Designer: Julia Martinez Diana
Release: January 2017
Formats: otf, ttf
Weights: Escalope Crust One, Escalope Crust Two, Escalope Crust Three, Escalope Soft. + Icons: Escalope Crust One Icons, Escalope Crust Two Icons, Escalope Crust Three Icons, Escalope Soft Icons
Price: 98,– USD Complete Family, 15,– USD individual styles, 12,– USD individual icon sets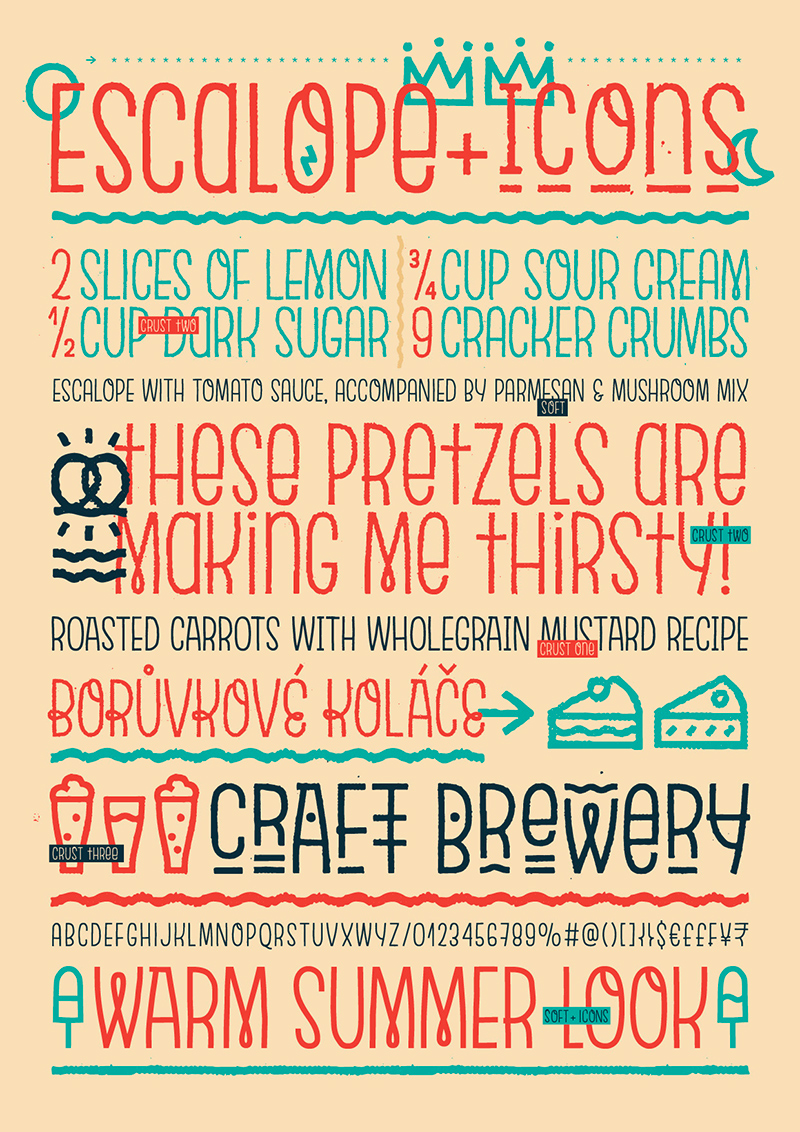 Escalope is a hand-drawn typeface with a unique personality due to its creative and informal appearance. The AllCaps and mixed-case style, the low midline, the matching icons, the fun and playful alternate characters, and many other features make it stand out from the rest.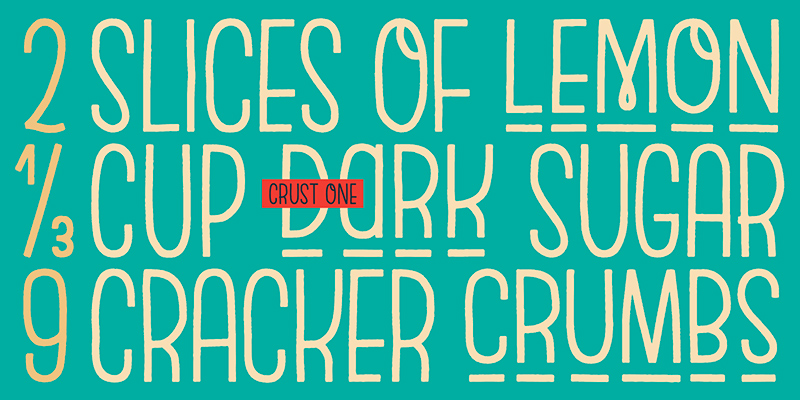 Escalope has three sets of alphabets as part of the OpenType's Contextual Alternates to ensure no characters are repeated. These alphabets follow one another so that when writing repeated characters other versions of the same glyph appear, each with its own irregular and crooked outlines. This makes this typeface different from the rest by creating a more realistic result.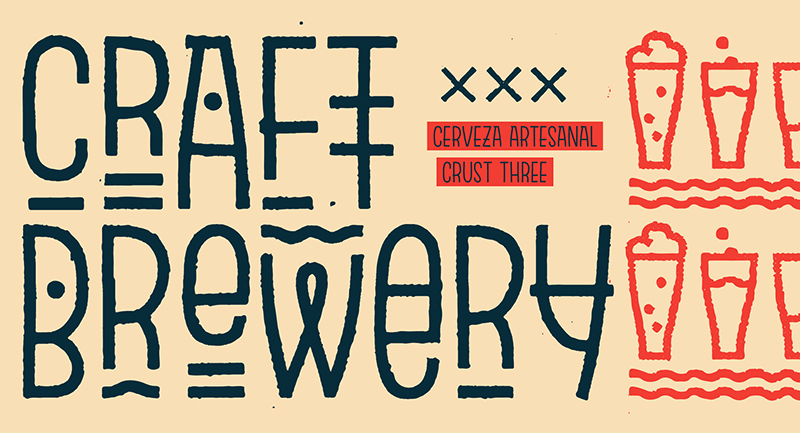 In addition, this typeface has three Stylistic Sets and a variety of Stylistic Alternates, which give more visual interest to the type composition. These three decorative sets can be mixed to create infinite results. As MyFonts' affirms, "You can mix and match them so that no two combinations will ever look the same, making this (Escalope) family eco-friendly." (MyFonts' Trending Newsletter, 2017)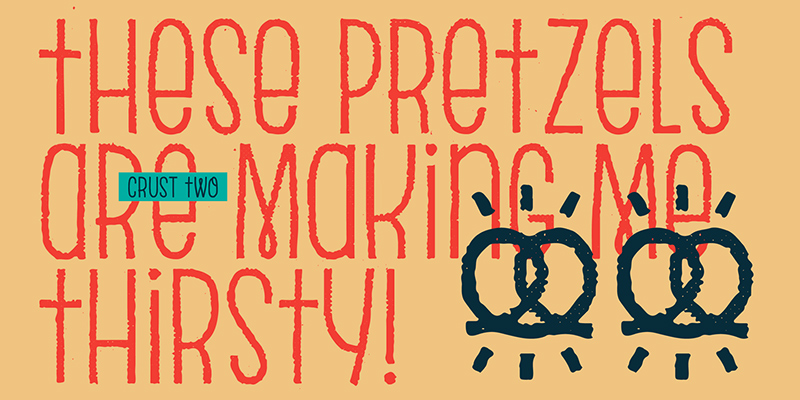 This typeface had a complex creative process since the textures were part of an experimental exercise at the beginning of it all. The characters and icons where drawn by hand, and after that, these where scanned and vectorized from scratch in the font software. Once all glyphs were finished, they were arranged in different sheets, printed and scanned again to gain the photocopy texture. Nothing compares to real textures, right?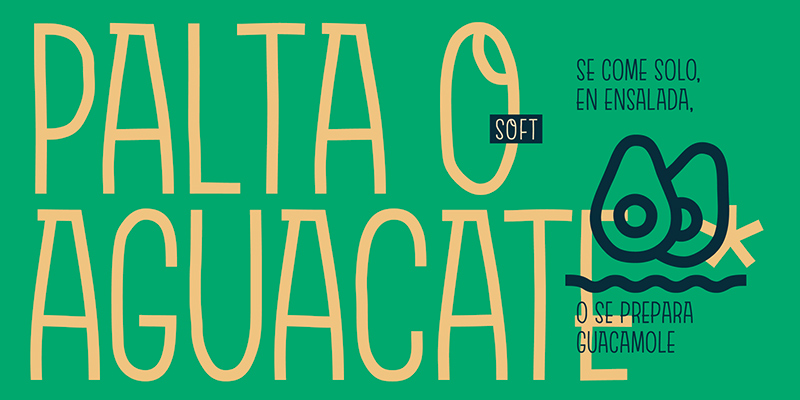 The strength of Escalope relies on its versatility. Besides the alternate sets and the large language support (+1,400 glyphs), this type family includes a set of 150 icons that are available in the same four textures. They share the weight and font characteristics for a perfect match.
Escalope was sketched, designed and programmed from October 2016 to January 2017, in Buenos Aires, Argentina. It was finally released on January 27th, 2017.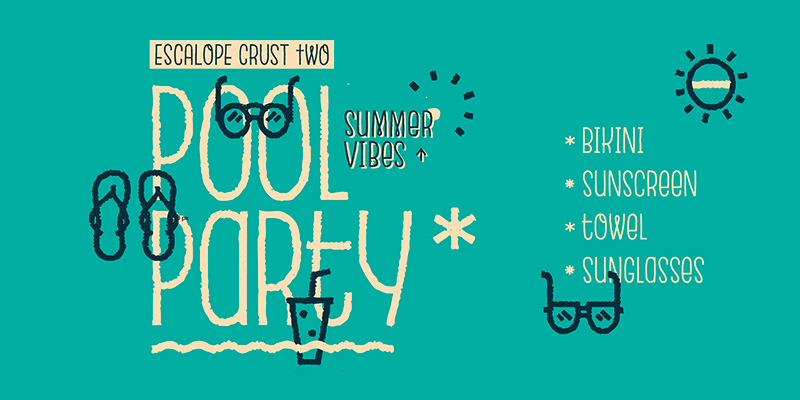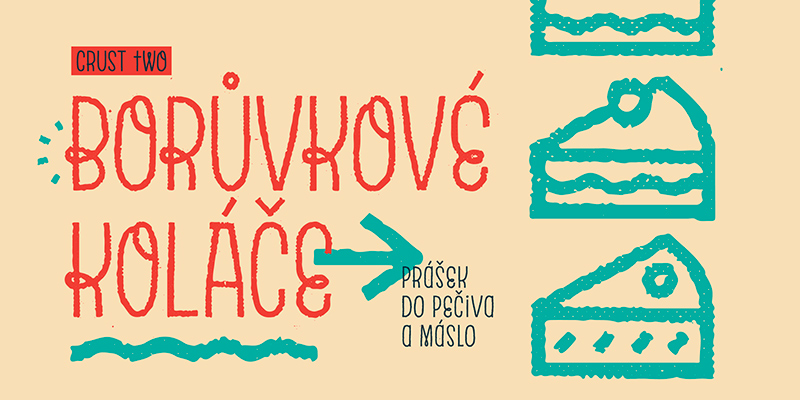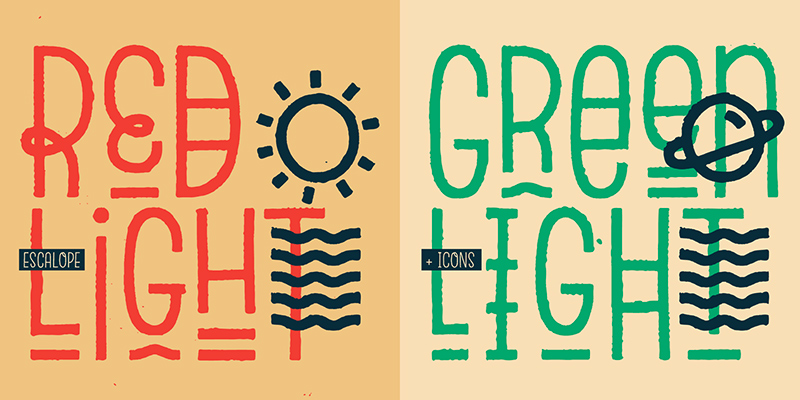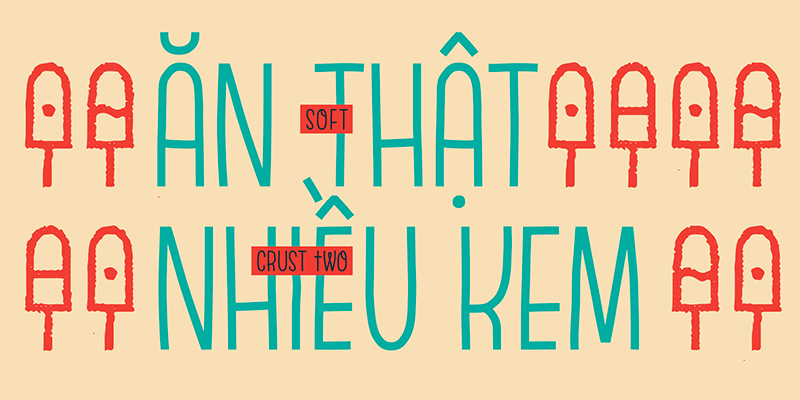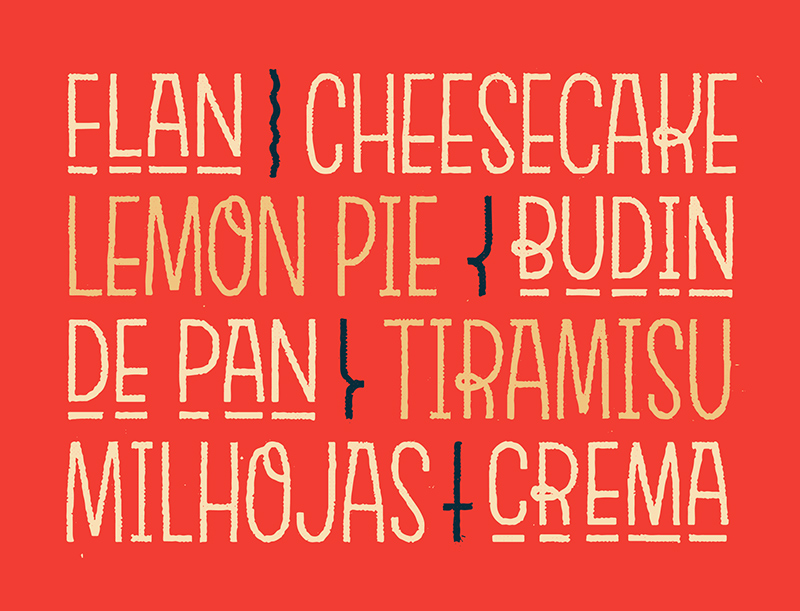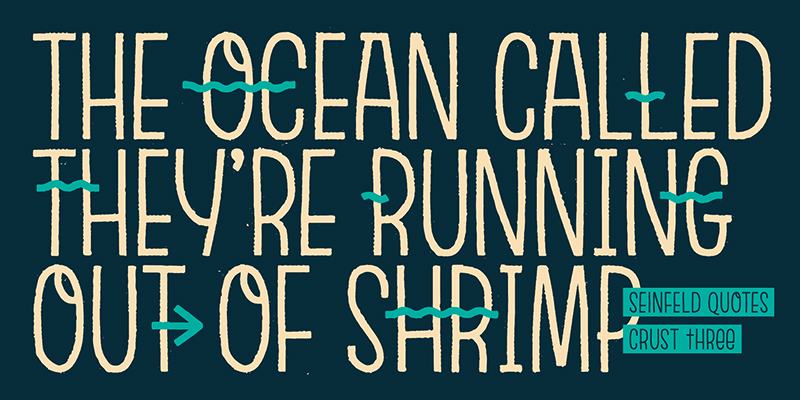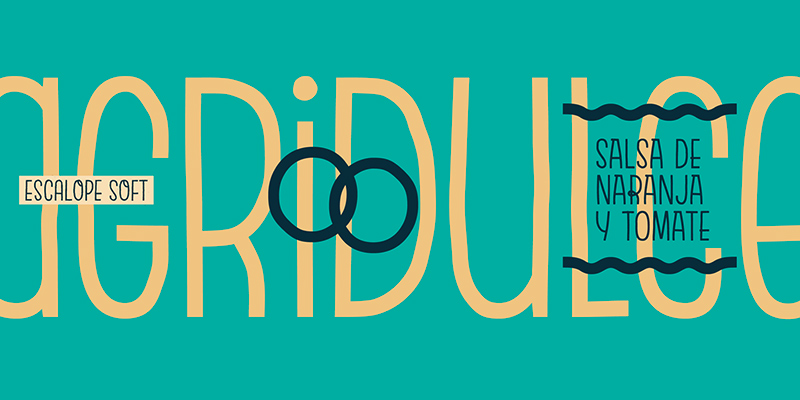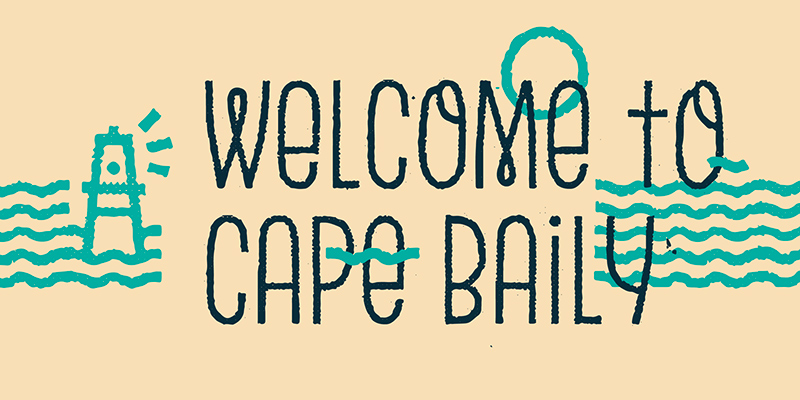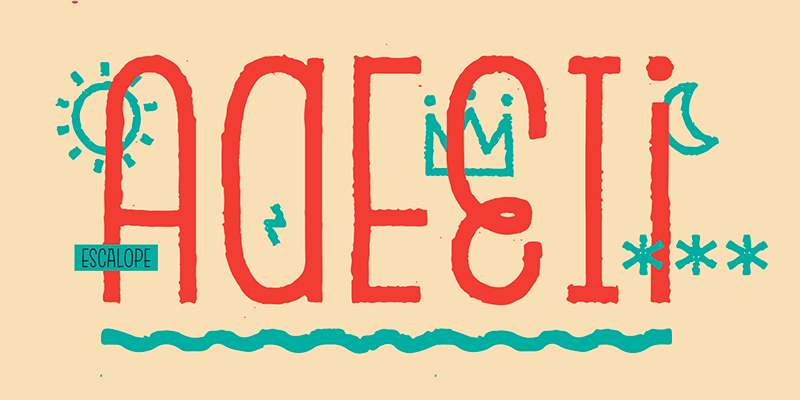 Verwandter Artikel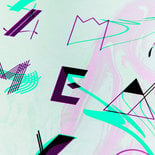 MeM is an eccentric experimental type system created by Elena Schädel and Jakob Runge in 2012. It produces many ...
Submitted by 26plus on 04.10.2012
in Typography
Nächster Artikel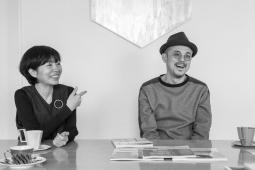 KIGI
Als wir im vergangenen Jahr nach Tokyo gereist sind, um mit Hilfe unserer Freunde Renna Okubo und Ian Lynam die ...
Submitted by Clara Weinreich on 02.08.2018
Vorheriger Artikel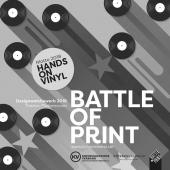 Hands on Vinyl
Der »Battle of Print« im Wilhelm Wagenfeld Haus ist zurück! Der Kommunikationsverband im Wirtschaftsraum Bremen ...
Submitted by Melina Vafiadis on 31.07.2018
in Competitions, Design, Exhibitions, Graphics, Illustration, Photography