Live and analog selfie video distortion
The Black Mirror is a modular system of analog distortion effects, presented for the first time as part of the Adobe Remix series at the Adobe Max Creativity Conference 2017 in Las Vegas.
For the Open Source Festival Congress 2018 in Düsseldorf, the Black Mirror has been upgraded to an interactive video booth: by the use of a special remote control, the visitors get the ability to distort not only letters and icons, but also their own faces in realtime.
The Black Mirror's distortion effects work completely analog: sound waves, oil drops, a flexible soap water membrane or simple shaking let the visitors discover completely new sides of themselves.
Project on Behance
Concept & Design
Thomas Wirtz & Frédéric Wiegand
Verwandter Artikel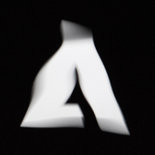 One of three Adobe Remix executions for the MAX Creativity Conference 2017 in Las Vegas Adobe invited me to ...
Submitted by Thomas Wirtz on 11.12.2017
in Design
Nächstes Portfolio
The publication "Margaret van Eyck – Renaming an Institution, a Case Study (Volume Two: Comments, Contexts, and ...
Submitted by Hagen Verleger on 15.10.2018
in Design
Vorheriges Portfolio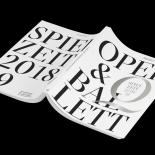 The seasonal booklet 2018/19 of "Deutsche Oper am Rhein Düsseldorf Duisburg" uses a reduced modern color palette: a ...
Submitted by markwald neusit... on 11.09.2018
in Design